We, the employees of Stillman Volvo, are committed to providing our customers with an exceptional ownership experience
We will do so by:
Sincerely caring for our customers' needs.

Ensuring the proficiency of our personnel.

Respecting our customers' finances and time.

Conducting business with the values of integrity, empathy, diligence, and excellence.

Working together as a team in order to serve our customers with pride.
The Story of Stillman Volvo
In the spring of 1925 young William Stillman decided to leave home and make his way in the world. Just before his fifteenth birthday he signed on to the crew of a boat on the Intercoastal Waterway in North Carolina. Touting himself as a cook, he provided the crew with only one meal before the consensus developed that his skills lay elsewhere. He shortly arrived in Philadelphia where he settled in and began working as a bus mechanic for the Philadelphia Transit Company.
In 1946, with a family now to support, he decided to start his own business. With only a complete set of tools to his name, he borrowed enough money to cover his first month's rent and opened a garage in the back of a hardware store in Prospect Park, PA. As his business grew he expanded by converting a chicken coop adjacent to his home into a body shop. Shortly afterward, a body shop employee accidentally burned the uninsured building down. It now appeared to be impossible to remain in business, but Bill Stillman was unusually confident with a faith in God and saw it otherwise.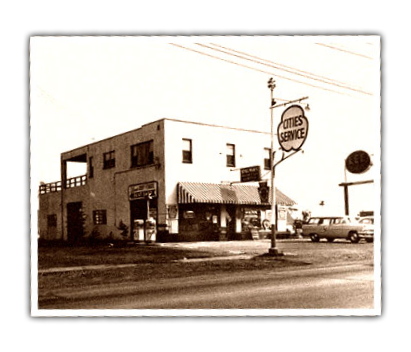 In 1950, with two brothers as partners, Bill reopened for business with a Cities Service gas franchise in a new two story building in Glenolden, PA. This cinder block building had a one car showroom with repair space for about four cars in addition to a small body shop. He sold his home in order to finance the project and moved his family into an apartment on the second floor. In 1956, Studebaker awarded him the new car franchise 
and the building was expanded to accommodate the new enterprise. Unfortunately, just seven years later, Studebaker announced that they were discontinuing US production. So, Bill decided that his best option was to become a foreign car dealer and quickly signed up with Volvo and Saab.
Stillman's Automotive Center was not your typical car dealership. Having graduated from Philadelphia School of the Bible in 1935, Bill had an overriding passion to share his faith. As a result, his business practices reflected this deep faith. In the early years he would routinely stop work at noon in order to host a bible study and the employees along with customers were invited to attend. Many people were hired often at the expense of profits. He consciously chose to offer jobs to men that got hurt financially during long strikes, to men that had just been released from prison and to men that struggled with alcohol. Some disappointed him, yet he never wavered in his commitment to use his business to help others.
After many years of hard work Bill finally got some breathing room financially. He and his wife Evelyn were now able to enjoy summer weekends relaxing on their boat on the Chesapeake Bay. But then at age 64, he was unexpectedly diagnosed with inoperable cancer. With no succession plan, Bill determined that his grandson Jerry Wisneski, who was studying business at Widener University, was the best candidate to oversee the family business. In his final months he did his best to equip Jerry with an understanding of the car business and the related financial process. This was particularly challenging since much of the business information was undocumented. Bill Stillman went home to be with the Lord on September 10th 1976 at age 66 leaving a young widow as sole owner of a business that few people could envision continuing without him.
With the help of several other family members, Jerry assumed the role of general manager and it did not take long to determine that for financial reasons the Saab franchise needed to be discarded. So, before the end of 1976, Stillman's Automotive became an exclusive Volvo dealer that would be now known as Stillman Volvo. In late 1978, Jerry chose to leave to pursue other interests and Evelyn recruited John Seigerson, who was an experienced general manager, to run her business. A short year later when leadership concerns became apparent, the family agreed to let another grandson, Ed Stillman, take over as general manager.
Ed's experience was generally limited to service as a Volvo/Saab mechanic, so learning to manage the business at large was a daunting task. This became an especially difficult time in 1980 when Fed Chairman Paul Volcker tried to rein in inflation by raising interest rates to over 20%. Yet, Volvo enjoyed rapid growth with their safe and boxy automobiles during the eighties. In 1984 Volvo challenged the Stillmans to consider relocating their business as market studies revealed much greater opportunities for the franchise in Chester County. In 1985, Ed's brother Curt joined the family business after serving in the Navy for 6 years.  The Stillman family ultimately decided to build a larger new facility and moved 22 miles on May 27, 1986 to their current location on Route 202 in West Chester.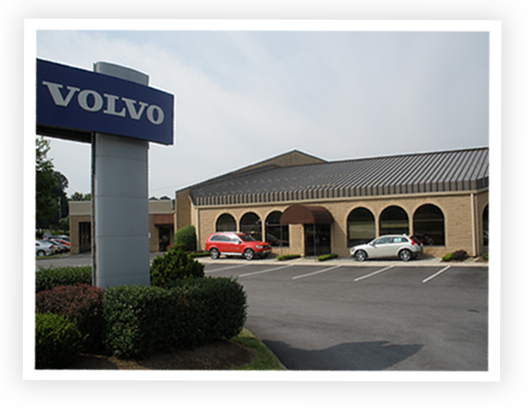 Although in 1986 this area of Route 202 was largely undeveloped, the new location quickly proved to be significantly better. So much so that Jerry returned to the management team in 1988 to help guide the business as it experienced remarkable growth. The tide had turned by 1992 and Volvo was losing some market share but the introduction of the Volvo 850 (the first front wheel drive Volvo) in the fall of that year was a timely success and proved to renew the franchise. In February 1998, Stillman Volvo celebrated a grand reopening with expanded showroom, service and office facilities. Four months later, Stillman Volvo sold a record 175 new Volvos in the month of June.
With the introduction of the XC90 in the fall of 2002, Volvo has become the car of choice for more and more families in the West Chester area. In February 2015, Stillman Volvo celebrated another grand reopening with a totally new showroom and renovated service facilities. Shortly afterwards our name was changed to Stillman Volvo Cars for marketing purposes.
In September 2016 we began to implement our succession plan by promoting Jonathan Stillman to the position of General Manager as Brad Stillman moved from the position of Business Manager to New Car Sales Manager. In January 2019, Jerry Wisneski retired while Curt Stillman continues on with oversight of IT and facilities.  A year later Greg Donaldson (William Stillman's Great Grandson) was promoted to the position of Service Manager.  We now have 3 members of the fourth generation working together on the management team for the Stillman Volvo Family.  Although Ed Stillman was planning to retire in 2019, he continues to work alongside them part time.
As of this writing, Stillman Volvo Cars employs 56 people and has been one of the leaders in sales volume for Volvo Cars nationally. As an exclusive Volvo dealer we are routinely recognized as having one of Volvo's premier service facilities. While we are proud of these achievements we remain a family-owned and managed dealership desiring to honor God through our business.