What Is a Good Car Interest Rate?
Are you looking for that perfect car but need assistance finding the best interest rate that fits your budget? The Stillman Volvo Cars team is here to assist you. Our friendly and knowledgeable finance experts are here to provide guidance through the car-buying process and help you secure an auto loan rate that meets your needs. The experts at our Volvo dealer near Glen Mills are here to help make your car-buying experience as stress-free and smooth as possible.
Interest rates on both new Volvo models and used cars can vary depending on your credit score, current economic circumstances and other factors. That's why our team works with different lenders to ensure our customers get competitive rates.
Get approved for an auto loan rate that fits your budget when you visit Stillman Volvo Cars near Glen Mills and check out our car interest rate FAQs!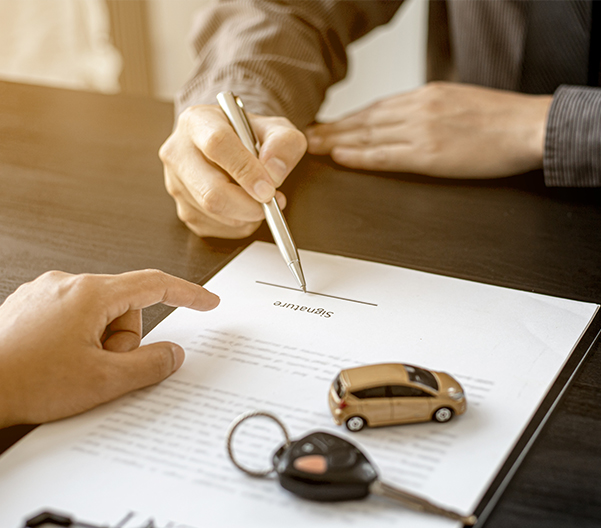 Car Interest Rate FAQs
01

What's a typical interest rate for a car?

The APR you could be approved for is subject to economic conditions, loan duration and your credit score. Generally, the interest rate could vary from 5% to 6%, yet this could be either higher or lower depending on certain criteria. The type of vehicle you are purchasing, whether new or pre-owned, can also have an impact on the interest rate.
02

What will my interest rate be when I finance a car for 72 months?

The Annual Percentage Rate (APR) that you may qualify for will depend on your credit score, the length of the loan and economic factors. Interest rates can fall between 5-6%, but may be higher or lower. Furthermore, the kind of automobile you are buying, be it pre-owned or brand-new, could also affect the interest rate.
03

What's a good car interest rate?

Generally, ideal interest rates are in the range of 5-6%, but qualifying buyers may be eligible for a lower rate. Contact the Volvo financing team at Stillman Volvo Cars for pre-approval and we can help you get a competitive rate.
04

Am I eligible for a 0% interest rate car loan?

Certain new Volvo specials may offer 0% interest rates for certain models and approved purchasers. Those who qualify for 0% financing will likely have a stellar credit score and history. Ask the finance professionals at our West Chester Volvo dealership about the current new car incentives we have available!
Our finance team is here to help you find a rate that is most suitable for your budget, so don't hesitate to contact Stillman Volvo Cars! We look forward to assisting you with taking advantage of competitive APRs and exciting new Volvo specials close to Glen Mills.