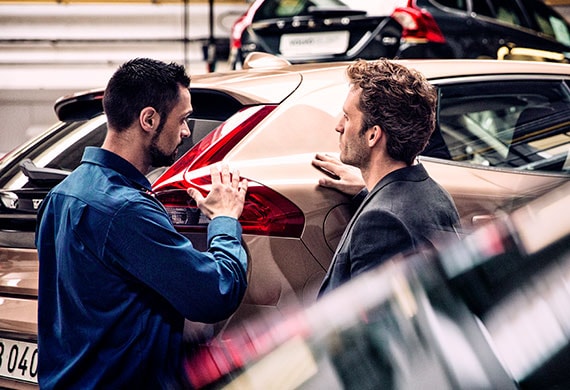 ?Winter brings many wonderful things, including the holidays, warm gatherings, skiing, sledding, and much more! Some people love the idea of the first snow, while others dread it, but no matter how you feel about winter, one thing is certain, if you are going to get where you need to go safely, you need to winterize your car. Here at Stillman Volvo, our service center has everything you need to ensure you are driving a car ready for cold pavement, ice, snow, and sleet. Winter is just getting started, and we want you to be ready. To learn more continue reading.
Helpful Tips, How to Winterize Your Car
When it comes to driving from Downingtown to Glen Mills in the colder months, one of the best ways you can ensure safety is by switching your tires to winter tires. Winter tires are created to push liquid-like snow and mud around, as well as grip, onto slippery surfaces thanks to its wider tread. We have a team to switch out your tires, or if you haven't purchased winter tires, we have a large selection for you to choose from.
Your battery works much hard in the winter to start, so your battery must be in good shape. You can schedule an appointment with us and we will happily check to see if your battery is prepared. During this inspection, we will also check your heating system, oil, brakes, and fluids, so you are fully ready to wake up during a snowstorm and be confident for your commute to Exton.
When the skies begin to dump heavier precipitation you need to be able to see the roads from Chadds Ford to Media. We recommend you get windshield wiper fluid for sub-zero temperatures as well as winter wipers that come with heavier rubber.
Winter is coming, and we want you to be ready. Take on the snow with confidence!